Designed By Professionals for Professionals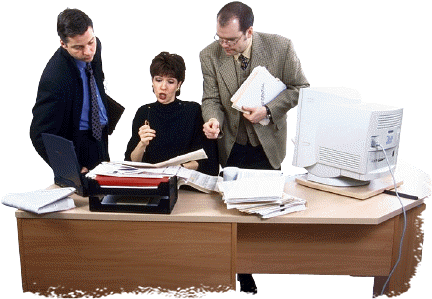 MasterPlanT for Windows was created by highly competent, experienced, and successful planners, accountants, and tax consultants.
Together they designed a superlative planning package providing accurate, sophisticated, and practical calculations for either stand-alone or comprehensive planning.
Highly focused development continues today, guided by an advisory board of distinguished professionals from diverse backgrounds in the financial industry. Coupled with feedback from all our loyal and enthusiastic users, this makes MasterPlan's design eminently practical and responsive.
What Does MasterPlan for WindowsT Include?
Here are just some of the features included in MasterPlan:
Powerful Financial Modeling

One-Time Data Entry and Integrated Calculations

Intuitive User Interface with Resizable Windows, Shortcut Menus, Toolbars, Click and Drag

Flexible What-If Capabilities (Buys, Sells, Refinances)

Unlimited Number of User-Defined and Pre-Defined Assets and Liabilities

Lifetime Planning Horizon

Print Reports using MasterPlan's report writer or export reports to Microsoft Word

Enhanced Windows Features such as Drop-Down Calendars and Lists

Reminders Window

Amortization and Present/Future Value Calculator

Scalable Database Technology

Customizable 3-D Graphs with a host of colors (even user-defined)

Predefined and User-Definable Reports

Mailing labels
MasterPlan for DOS was first released in January of 1985 and has built up a band of loyal, enthusiastic users.
Our exciting new Windows version delivers all the powerful analytic tools of the original DOS MasterPlan in a fully-featured Windows application. The database has been redesigned and expanded for ease of use, high performance, and expandability as the financial industry and technology evolve.
Read on ...
Copyright © 2007, 2008 MasterPlan Financial Software. All rights reserved.